Community Solutions Fellows in Chicago took part in the Google Cloud Summit 2018 – Chicago.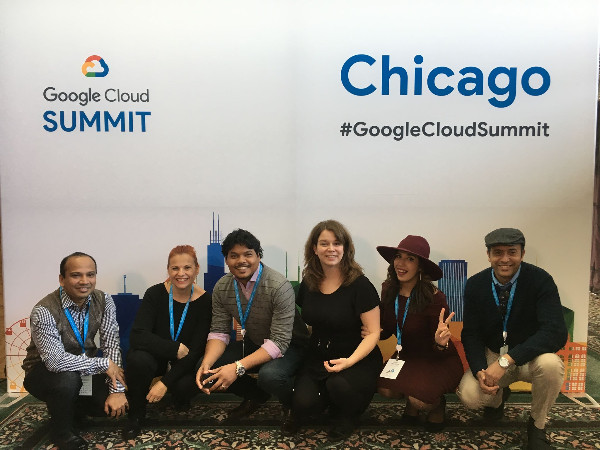 Chi Almond Community Solution Program (CSP) Fellows explored new ideas, learnt new industrial trends in cloud computing, and engaged with peers. The GoogleCloudSummit 2018 – Chicago event brought together executives, customers, partners, developers, IT decision makers, and Google engineers to build the future of the cloud, at Google Cloud Platform, G Suite, and more on October 23, 2018.
CSP Fellows attended key note and visited many companies hosted in the summit pavilion and spent time learning and exchanging ideas with lot of fun. It was one of the many memorable days for the team during their time in Chicago with their team motto – 'Live, Learn, Love, and Lead'.
https://cloudplatformonline.com/2018-Summit-Global.html
https://cloudplatformonline.com/Chicago-Summit-Roadshow-Home.html